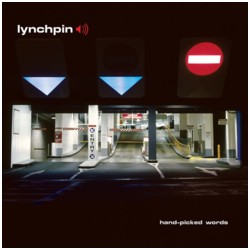 LYNCHPIN Hand-Picked Words (Self released)
There is something extra special about Oz pop trio Lynchpin. Oh sure, their jangly pop agenda seems familiar enough as many Oz bands trade in the formula. Okay so their obvious influences would no doubt include the usual suspects viz. Big Star, Gram Parsons, Teenage Fanclub and maybe Crowded House.
So what is it exactly?
It could be an inherent charm or an instinctive verve that goes beyond the mechanics of a simple pop song. Fact is, I catch a glimpse of John Lennon circa 1962 – 1965 in much of Lynchpin's music on this excellent disc. Songs like the enthralling "Don't Talk About Us," the hypnotic "C'mon Baby Now," the gorgeous "Under My Guard" and the like capture the essence that made the early Lennon work irresistible and yet provocative. Highest recommendation. (www.lynchpin.com.au) A