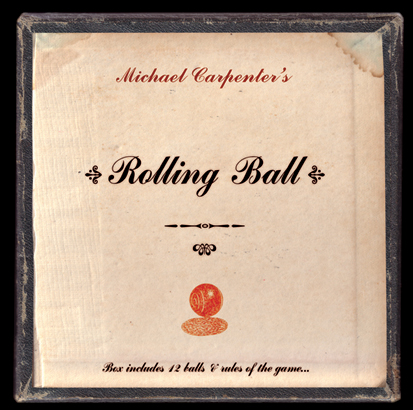 MICHAEL CARPENTER
Rolling Ball
(Not Lame)
www.notlame.com
Can I boast a little? I actually had the distinct privilege of listening to these songs in Carpenter's Sydney suburban studio sometime in March, earlier this year.
Back then, two tracks clearly stood out – the poptastic "Emily Says" and the gorgeous Crowded House-evoking "Good Enough" – as good as any pop songs you're likely to hear in 2004.
The rest of the album never really matches these particular highs but Carpenter maintains a consistently solid quality throughout this fine example of Aussie pop-rock.
Longtime admirers of Carpenter would recognize his somewhat trademark nods to the Beatles by way of Elvis Costello smart pop of songs like "Rolling Ball," "Let Down," "The Day Before" and by way of Tom Petty-Jeff Lynne-styled rustic & earnest roots-rock of tunes like "Everyday," "Nothing At All," "The Ache," "You and Me" and "On My Mind."
What may take fans by surprise are Carpenter's attempt to stretch his comfort zone slightly with the darker toned "No One" – is that the Little River Band I perceive, Michael?
And yes, Carpenter is a really really nice guy. Which makes it that much easier to state that Rolling Ball is unequivocally one of the best albums of the year. A+